Latest News
Is it a fish? Is it a plant? No… Swimming around, minding my own [...]
Children in diving. Divers Down was lucky enough to recently have the opportunity to [...]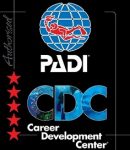 Reviews
VAT Announcement
Divers Down are obligated to comply with the application in the UAE of the Valued Added Tax (VAT).
VAT is a consumption tax that the end user is obligated to pay and Divers Down will only be acting as a collection Agent on behalf of the Government.
Accordingly, from 1st January 2018, products and services provided by Divers Down shall have VAT applied upon their charges. Transitional arrangements will apply for services which span 1st January 2018.